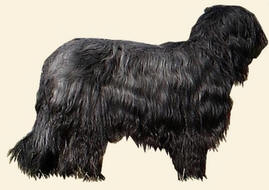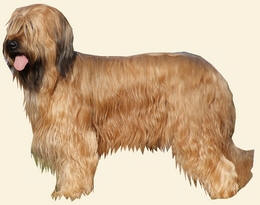 Breeding Test & Selection
Date: 17.05.2015. 09:00
Place: Dunakeszi, Kutyavarázs Dogschool
GPS: 47.645814, 19.146481
Judges:

M.

Emmanuel

Yannakis

(F)
Black Briards

Mme. Elia Alia Benitez (E)
Berger de Beauce
Berger de Picardie
Berger des Pyrenées á face rase
Berger des Pyrenées á poil long
Bouvier des Flandres

M. Alain Pécoult (F)
Fawn Briards
Chien de Montagne des Pyrenées
We have the right the judge change!
Titels you can got: Cotation-H-3 - Excellent Breeding Dog
Cotation-H-4 - Selectioned in Hungary
The breedind test is the same as the NE in France. It contains a charactertest and a morphology judging. The charactertest is as the 2th level charactertest in France. You can enter all French Shepherd dogs older 1 year.
Enterable breeds: Berger de Beauce, Berger de Brie, Berger de Picardie, Berger des Pyrenées á face rase, Berger des Pyrenées á poil long, Bouvier des Flandres, Chien de Montagne des Pyrenées.
Entry informations:

Entry deadlines:
1th entry deadline: 31.03.2015.
2th entry deadline: 30.04.2015.


Important information!!!
If you want to pay at the place, you need to pay 10 Euros plus for the plus administration.
Necessary documents are:
For every breeds: a copy of the pedigree, a copy of the HIP (HD) result.

The plus documents by breeds:
For Briards: a copy of the CSNB result
For Picardies: a copy of the PRA result
For Bouvier des Ardennes, Bouvier des Flandres
and Chien de Montagne des Pyrenées: a copy of the ED result (Elbow).
At online entry you need to send the necessery documents to the email address nevezes@franciapasztor.hu .

Information: Kelemenné Bistyák Klára +36-30/231-6129 (english)
Entry: nevezes@franciapasztor.hu
Postal entry address: Francia Pásztorkutya Klub
Szigethalom
Szabadkai u. 184.
H-2315
Entry fees:

In the 1th entry deadline:

40 Eur
In the 2th entry deadline:
50 Eur

Administration fee on place*:

*Over the 2th entry fees or on the place:

10

Eur

plus
| | |
| --- | --- |
| Account number: | Budapest Bank 10102237-15251900-01001007 |
| SWIFT/BIC code: | BUDAHUHB |
| IBAN: | HU96 10102237-15251900-01001007 |

The documents necessery to send with the entry:
The copy of the pedigree written onto the owner's name.
In working class: the copy of the FCI working certification.
In Champion or Honour classes: the copy of the certification of the FCI International or National beauty champion titel. The Junior Champion titel isn't allowed for these classes.
The copy of te passport with the vaccination (its enough in the 2th deadline).
The copy of the payment certification.